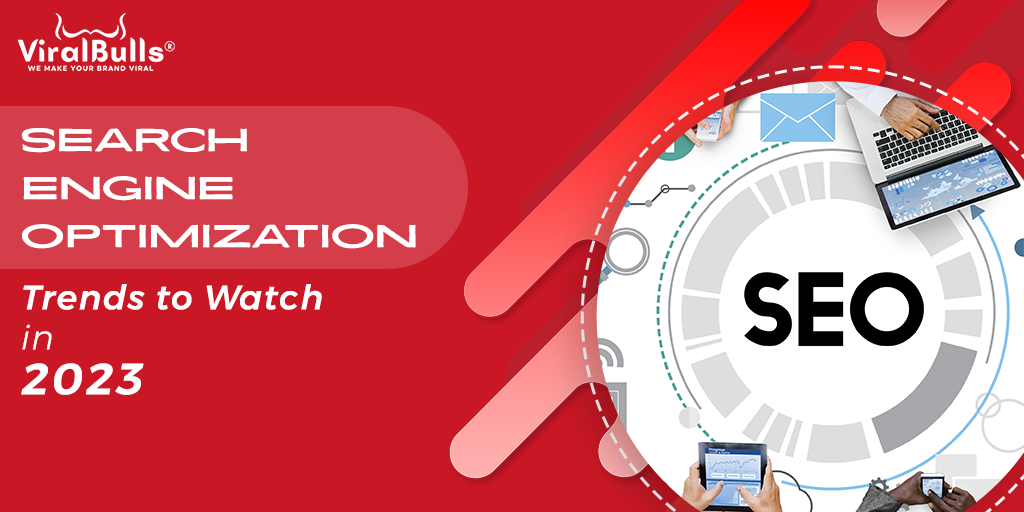 Search Engine Optimization (SEO) is a field that is still undergoing a rapid state of evolution as we enter the digital environment of 2023. The foundation for generating organic traffic and online presence continues to be SEO. SEO tactics and strategies evolve yearly to keep up with the dynamic algorithms used by search engines like Google. This article will provide a thorough analysis of the SEO developments expected to have a significant impact on the state of digital marketing in 2023.
Online marketing has relied heavily on search engine optimization (SEO) for many years. It entails optimizing your website to increase search engine presence. We foresee some important SEO trends that will have a huge impact on the digital landscape as 2023 progresses.
2. The Focus Is on the User Experience
User experience (UX) has become more important than ever in the world of SEO. How people interact with a website is now taken into account by search engines, especially Google, as a crucial ranking element. SEO now places a significant emphasis on elements like page load time, mobile compatibility, and general usability. Businesses must put a high priority on building websites that offer users a seamless and satisfying experience if they want to prosper in 2023.
3. Key Web Elements as Ranking Elements
The performance of page loads, visual stability, and interactivity are evaluated using a set of particular criteria known as Core Web Vitals, which have been integrated into Google's ranking algorithm. Basically, pages that load quickly, maintain visual consistency, and permit user interaction without any hiccups will probably see a ranking bump. In 2023, SEO success will mostly depend on optimizing for core web essentials.
4. Optimization for voice searches
Voice search is a relatively new phenomenon that has been made possible by the proliferation of voice-activated gadgets like smart speakers and virtual assistants. Voice search is becoming more and more popular, and in 2023, this trend is predicted to continue. Utilizing conversational keywords, responding to natural language questions, and making sure that your material is voice-friendly are all components of voice search optimization. Voice search optimization will revolutionize SEO in 2023.
5. Machine learning and AI in SEO
The SEO industry is undergoing a change because to machine learning and artificial intelligence (AI). These tools enable search engines to recognize user intent more clearly, which enhances search results. In 2023, implementing AI-driven SEO tactics like content recommendations and predictive analytics might significantly boost your website's competitiveness.
6.E-A-T stands for expertise, authority, and trustworthiness.
The E-A-T criteria from Google continue to have a significant impact on SEO rankings. Search engines reward websites with material that demonstrates experience, authority, and trustworthiness. Focusing on the E-A-T tenets will continue to be crucial in 2023 for establishing credibility and ranking better in search results.
7. Indexing for mobile first
A significant change in how Google ranks and indexes web pages is mobile-first indexing. Given the popularity of mobile devices for accessing the internet, it essentially means that Google predominantly uses the mobile version of the content for ranking and indexing. Make sure your website is responsive, runs swiftly on mobile devices, and offers a seamless user experience if you want to dominate SEO in 2023.
8. The Rise of Video SEO
Search engines are taking notice of the popularity surge of video content. Video SEO entails making video content more visible in search results. Titles, tags, and transcripts should all be descriptive. Incorporating video SEO methods will be essential for SEO success in 2023 as online video consumption keeps rising.
9. Local SEO Rises in Popularity
The goal of local SEO is to increase a website's prominence in local search results. With the increase in "near me" searches and the continuous support for local companies, the significance of local SEO has increased. Local SEO optimization will be a significant priority in 2023. In this aspect, claiming and improving your Google My Business listing is essential.
10. SEO influencer partnerships
Influencer marketing is a potent weapon, and it is becoming more and more clear how it works in conjunction with SEO. Working with influencers can broaden the audience for your material and boost the number of backlinks to it. Expect to see more companies leveraging the power of influencer SEO partnerships to increase their online visibility in 2023.
11. Structured Data and Semantic Search
Understanding the context and intent underlying user inquiries is the goal of semantic search. Structured data markup is essential for helping search engines in this effort. Rich snippets in search results can be obtained by incorporating schema markup into your website, which will increase your visibility and click-through rates in 2023.
12. Zero-Click Searches and Featured Snippets
Featured snippets are succinct responses that stand out at the top of search engine results pages and offer instantaneous answers to user searches without requiring a user to visit a website. You can obtain this highly sought-after rank by optimizing your content for highlighted snippets. On the other hand, be ready for a rise in zero-click queries, when visitors access information without visiting the search engine results page.
13. Content in Long Form Predominates
Comprehensive, in-depth material frequently performs better in SEO. Longer articles typically address issues in greater depth, generating backlinks and showcasing knowledge. In order to make sure that your content stands out in a crowded digital market, producing high-quality, long-form content will continue to be an effective SEO approach in 2023.
14. Technical SEO Is Still Vital
Despite the emergence of new trends, technical SEO continues to be the cornerstone of every effective SEO campaign. Fixing broken connections, enhancing site structure, and speeding up websites are ongoing chores that require focus. Technical SEO should constantly be on your mind because neglecting it can undermine your efforts.
15. Ecological SEO Techniques
Sustainability is a developing issue, and SEO techniques are no exception. Websites that put an emphasis on ethics and sustainability may perform better in search results. Sustainable SEO tactics will gain popularity in 2023 as customers become more ecologically aware. This could entail lowering your website's carbon footprint, making it compatible with green hosting, and advocating for eco-friendly goods and methods.
Conclusion
Being ahead of the curve in the dynamic world of SEO is crucial for online success. The focus of 2023's SEO trends is on improving user experience, embracing technology integration, and adjusting to search engines' shifting algorithms. Businesses may secure their online presence, reach a larger audience, and succeed with SEO for the long term in the dynamic digital landscape by proactively adopting these trends.